This page is for download the certificate issued before March 2023 only, to get new certificate, please go to
https://glodon-trainings.teachable.com
CUBICOST BIM SOFTWARE SKILLS
IDENTIFICATION CERTIFICATE
GLOBAL ONLINE ENQUIRY SYSTEM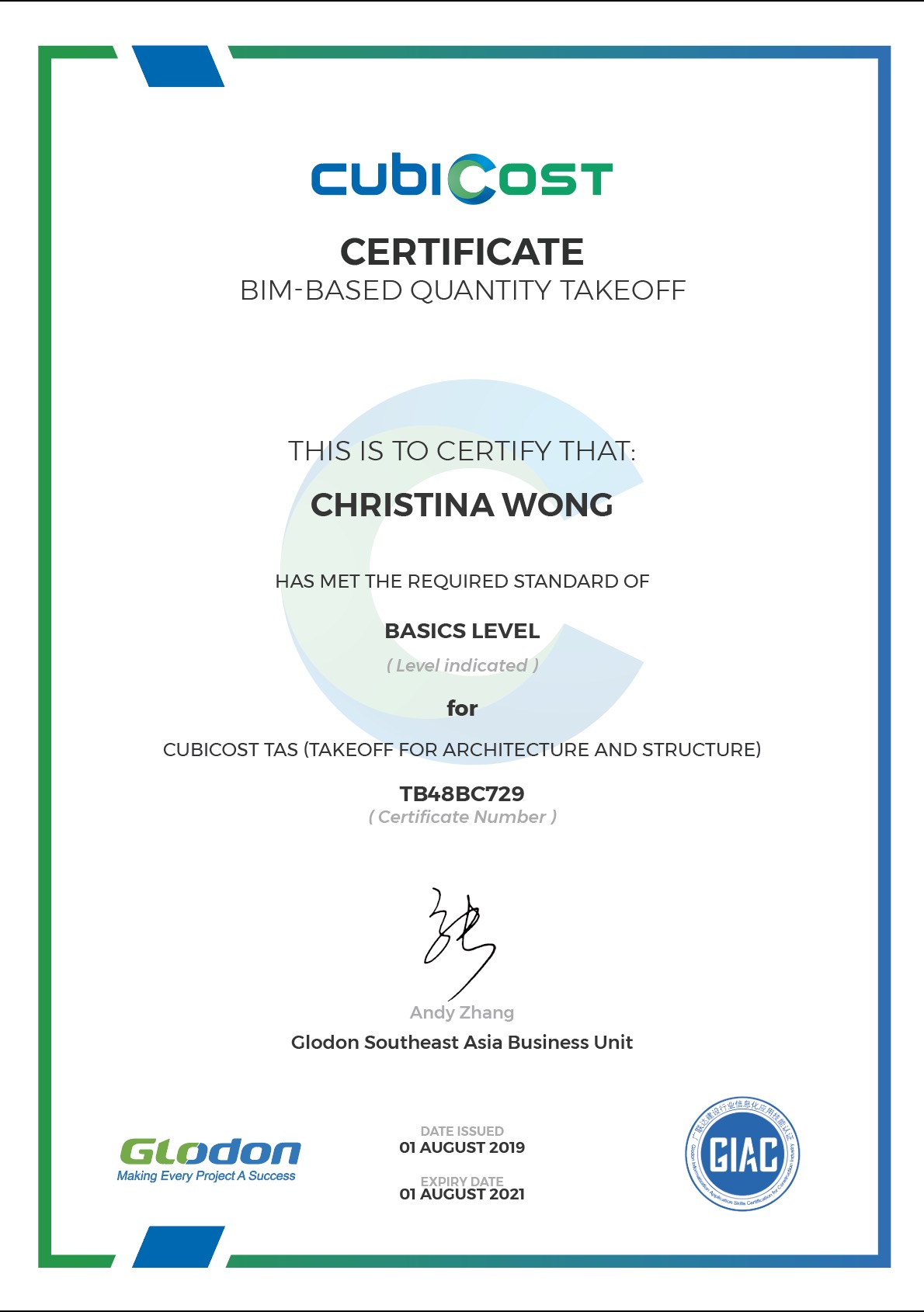 The Cubicost BIM Series Software Skills Identification Certificate Global Enquiry System is only used to search the Cubicost BIM Series Software Skills Identification Certificate issued by Cubicost
Data uploading and auditing at all levels of the global indentification center requires a certain period of time. If you are in an urgent need to verify the authenticity of the certificate, you can contact your certification branch.
For the data before June 2019, please contact the identification branch. Please go to the end of this page for the detailed contact information.

What is GIAC certification?
GIAC(Glodon informtization Application Skills Certification for Construction)GIAC is jointly launched by Glodon Co., Ltd. and Zhongguancun Digital Building Green Development Alliance. It is a comprehensive evaluation of professional software skills, application experience and business capabilities for BIM practitioners and college students of related majors.

GLOBAL SKILLS IDENTIFICATION CENTER